This is an archived article and the information in the article may be outdated. Please look at the time stamp on the story to see when it was last updated.
MEMPHIS, Tenn. — A man was found shot to death inside a southeast Memphis apartment early Friday.
The incident happened in the Cromwell Park Apartments on Foxhall Drive near Outland Road around 5 a.m.
According to police, the victim was pronounced dead on the scene.
Monday, police identified the victim as Brandon Loggins, 35.
They identified the suspect as Marquel Kibbler, who is wanted on a first-degree murder charge.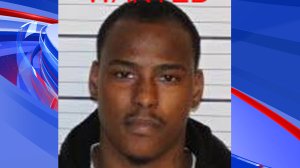 It appears the male victim and the suspect knew each other and were involved in an argument prior to the shooting.
This shooting happened right across the street from where a man was shot two weeks ago. Police say he was ambushed by three people when he went to buy a cell phone. Investigators say they have no reason to believe the two incidents are connected.
Neighbors say they've lost too many to violence and are tired of scenes like this.
So far, police have not made an arrest or released the name of the victim.