This is an archived article and the information in the article may be outdated. Please look at the time stamp on the story to see when it was last updated.
COLDWATER, Miss. — Less than two years after losing his brother in a shooting, Rodrickus Lipford is now saying goodbye once again.
This time, it's to 20-year-old Cameron Reed, a man he's known his entire life.
"I been knowing that man since he was a baby," Lipford said. "He just a good guy, man. A cool guy to be around, man, you would want to sit around with all day, drink, you know what I mean, have some fun."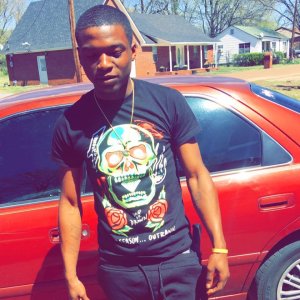 Coldwater police said Reed was shot multiple times and killed inside his apartment on Dougherty Street around 11 p.m. Sunday.
"I actually heard three gunshots," neighbor Wayne King said.
But King said he didn't think anything of it because gunfire isn't that unusual at the Terrace View Apartments.
"There had been confusion, you know," King said. "Wherever there's a group of people in an apartment complex, three-stories, there's just gonna be confusion. It's just part of life."
Signs at the apartment complex announce surveillance cameras, but residents said none of the cameras work.
Police said  they have no motive or suspect, but Reed's friends believe it had to be someone he knew.
"If that man come to that door, that means he knows you. He ain't fixing to come to that door when he don't know nobody," Lipford said.
Whoever it was is still at large, police said.
"You never know what to expect. It's real scary," neighbor Shirley Myles said.