This is an archived article and the information in the article may be outdated. Please look at the time stamp on the story to see when it was last updated.
MEMPHIS, Tenn. —  Authorities captured a man Friday who police say opened fire inside a Downtown Memphis hotel overnight.
The incident happened at the Hilton Garden Inn in the 100 block of Union Avenue around 3 a.m. Friday.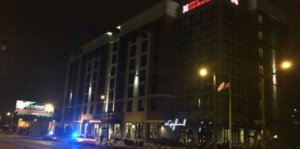 According to police, 26-year-old Alexander Kahmann of Chicago entered the hotel, pulled out a gun and fired shots at the security guard. He then ran out of the hotel. Police later found a camouflage backpack the man was carrying.
Just before 9 a.m., officers announced they had captured Kahmann near Lamar Avenue and Bellevue. He was taken to the hospital to receive treatment for an injury he got when he reportedly punched a glass door at the hotel.
Investigators say Kahmann was traveling with a family member from Chicago to California.
He is charged with attempted first-degree murder, aggravated assault, reckless endangerment and a weapons charge, according to Shelby County jail records.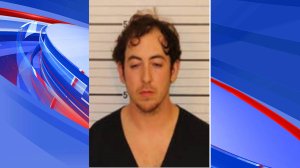 "It seems in this day and age it doesn't take much to upset people to do really drastic things," hotel guest Jim Wynne said.
Wynne said the situation is startling, being at a hotel with guests from all over the world.
"We have people from Chicago, some from Canada, two people from Australia, a lot of people from Southern California, a couple people from New York," he said.
The hotel has only been open for about three months.
Authorities told WREG no one else was hurt in the shooting.