This is an archived article and the information in the article may be outdated. Please look at the time stamp on the story to see when it was last updated.
MEMPHIS, Tenn. — A suspect has been charged following a shooting near the intersection of Kimball and Lamar Avenue.
Tarjai "Hotboy" McDowell, 27, was charged with aggravated assault and criminal attempt felony to wit second-degree murder.
WREG's Melissa Moon was told two men were inside when someone shot into the home just after 3 a.m. Monday. The visitor to the home was shot and rushed to the Regional Medical Center where he underwent emergency surgery.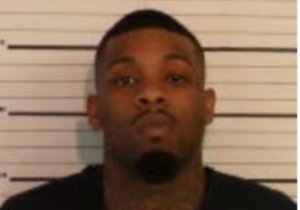 Before he was transported, police said they asked the victim who had shot him. He replied by saying "Hotboy shot me."
Sometime later, police said McDowell returned to the scene where he was taken into custody.
Police said they believe three different guns were used in the shooting, including a shotgun.
Neighbors also ducked for cover after some of the bullets came into their house.
William Milan showed WREG a bullet hole near the end of his bed, and the closet he ran to for cover.
His roommate says the gunfire also woke him up.
"It was kind of scary because we were asleep and I heard a loud bang."