This is an archived article and the information in the article may be outdated. Please look at the time stamp on the story to see when it was last updated.
MEMPHIS, Tenn. -- Memphis Police have identified the 7-year-old who tragically died Wednesday.
According to police, Tevaun Williamson was taken by ambulance to Le Bonheur Children's Hospital after his mother called for help. He was unresponsive when they arrived, and he later was pronounced deceased.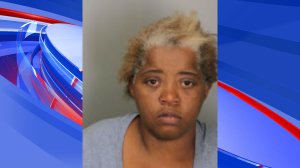 Authorities said he had several bruises all over his body and head injuries.
Tevaun's mother, Michelle Williamson, was arrested and charged with aggravated child abuse, aggravated child neglect and aggravated child endangerment. Additional charges are pending an official autopsy.
Williamson appeared in court on Thursday where her bond was set at $250,000.
She is expected to appear back in court at the end of November.