This is an archived article and the information in the article may be outdated. Please look at the time stamp on the story to see when it was last updated.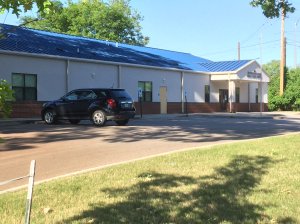 MEMPHIS, Tenn. — A Memphis man is behind bars, accused of selling drugs and having a firearm at a local daycare.
Jeremy Darby was arrested Tuesday after officers received a tip about illegal activity at the Ernestine Rivers Child Care Center in the 1400 block of Mississippi.
When they approached Darby, he admitted he had marijuana in his pocket. They also recovered a load Raven Arms handgun from the suspect's jacket which had been placed inside the daycare in a back room.
Authorities said the daycare had about 60 children inside at the time of the arrest.
The police report also makes mention that the suspect was also seen outside a second daycare located in the 800 block of South Parkway.
Darby has been charged with possession of a firearm during the commission of a felony and possession of marijuana with intent to manufacture, sell or deliver.