This is an archived article and the information in the article may be outdated. Please look at the time stamp on the story to see when it was last updated.
MARSHALL COUNTY, Miss. — A Batesville woman is dead and two Florida women are in custody Thursday after a police chase across north Mississippi led to a fatal wreck in Byhalia, authorities say.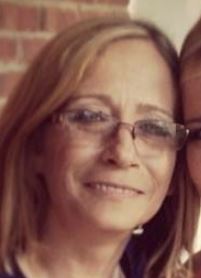 The Mississippi Highway Patrol said Lisa Gay of Batesville, Mississippi was killed in the crash at Interstate 22 and 309.
Tae'ona Edmondson of Cape Coral, Florida and Tanairy Portal of Miami are in custody. MHP says the women face charges from multiple jurisdictions, which will be released later.
Edmonson is being held in Union County on $125,000 bond on charges of assaulting an officer and felony fleeing; Portal faces a disorderly conduct charge in that county.
A source close to the investigation confirmed Friday that the car the suspect was driving in Thursday's crash was a stolen.
A source also says they have learned that this was part of a seven-person car theft ring out of Miami. They tell us the suspects allegedly stole cars from the Memphis airport area and were taking them back to Florida.
It began at 1 in the afternoon, when DeSoto County authorities attempted to stop a vehicle on U.S. 78, which turns into I-22. The suspect refused to stop and led deputies on a brief chase until they crossed into Marshall County.
DeSoto deputies called Marshall County, whose deputies picked up the high-speed chase.
Deputies said Edmondson crashed her vehicle in Byhalia,  killing Gay. Edmondson then got into another vehicle driven by Portal, who had been travelling with her, and the two continued.
When they crossed into Union County, authorities there picked up the chase. The pursuit ended when Edmondson and Portal's vehicle allegedly hit a Mississippi Highway Patrol vehicle head-on.
The two women and the trooper were taken to a hospital with minor injuries. MHP said Edmondson was the driver in both crashes.