This is an archived article and the information in the article may be outdated. Please look at the time stamp on the story to see when it was last updated.
MARSHALL COUNTY, Miss. — "It kind of makes me feel unsafe to come to work. You don't know what people will do nowadays."
Kerry George told WREG he couldn't believe it when he heard the county's latest homicide is right where he clocks in for work on Highway 178. The Marshall County Sheriff said they were called to Griffin Incorporated, an armored truck manufacturer, just after seven Monday morning.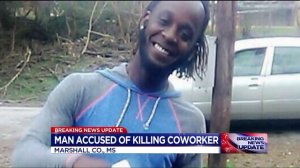 "It appears the victim was shot here many, many times," said Sheriff Kenny Dickerson.
Sheriff Dickerson said Lamont Burchett and Deandre Jones had exchanged some words that led to Burchett going to his car and driving back down with a gun. Burchett then went back inside and shot Jones multiple times in the head and body, according to authorities.
"I was told by a witness after he fell to the floor, he was shot several more times in the head and body area," said Sheriff Dickerson.
Jones was rushed to the hospital where he died a few hours later.
"Every time he'd come up and talk to me, he was a real nice guy. A smile on his face," said George.
Deputies said Burchett initially fled the scene but was arrested a few hours later at an apartment complex in Memphis.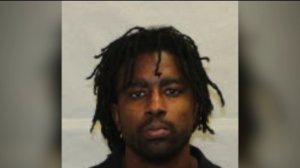 Authorities told WREG they're now trying to figure out what caused this.
"The two had had words reportedly in the past, nobody ever really thought it'd ever come to anything this serious," said Sheriff Dickerson.
WREG's Bridget Chapman reached out to Griffin Incorporated, but the company said they're not issuing a statement at this time.