This is an archived article and the information in the article may be outdated. Please look at the time stamp on the story to see when it was last updated.
SOUTHAVEN, Miss. — Southaven police have arrested a man in connection with a road rage incident that ended with one man being stabbed.
Mario Rabara, 37, has been arrested and charged with aggravated assault.
Police responded to the scene at Goodman Road near I-55 at around 8 p.m. Friday night.
Police say the victim and Rabara got into an argument at the Southaven Walmart and left in their vehicles. The argument reportedly continued and escalated when they both stopped at a traffic light.
Rabara allegedly got out of his car and stabbed the victim in the stomach area. Police say Rabara also cut the victim on his arms.
The victim was taken to the hospital. Police say the victim is now in stable condition.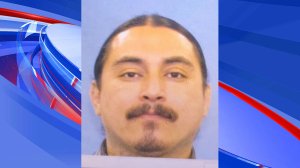 Rabara is being held in the Desoto County Jail with no bond.