This is an archived article and the information in the article may be outdated. Please look at the time stamp on the story to see when it was last updated.
MEMPHIS, Tenn. — A man who was shot and killed in an overnight shooting in Orange Mound has been identified by family as 20-year-old Anthony Smith.
Just a little over a month shy of his 21st birthday, Smith's family is now planning a funeral.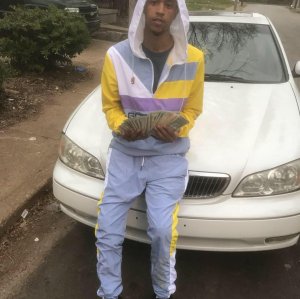 "I just couldn't believe it. It was just so shocking, it still is," said Smith's godsister, Chelsea Perkins. "It's just crazy. I don't know."
Smith was Perkins' brother's best friend, but to her he was much more than that.
"He was my brother," she said.
Smith's family says he was hanging out at Perkins' mother's house when he was shot and killed Saturday night.
Their family knew Smith most of his life, and her mom even considered him one of her own, they tell WREG.
She's the one who broke the news to Perkins.
"I was at the store shopping for some clothes when she called me," she said. "She was crying. When she said Anthony got shot, that's when I dropped my stuff in the store and came out."
Police don't have any suspects in the case, but say they're looking for three or four suspects who shot Smith from inside a green Kia Sedan and sped off.
His family and friends believe he knew whoever was in that car, because they say he walked up to them just before he was gunned down.
"I know somebody knows something," Perkins said.
There's been no sleep for his loved ones over the last 24 hours, but they're finding peace by putting their trust in God.
"God is going to handle the situation," Perkins said. "Him and Ant are the only two that knows," Perkins said.
Smith's family is holding a vigil for him Sunday at 6 p.m.
If you know anything that could help police, call Crime Stoppers at (901) 528-CASH.