This is an archived article and the information in the article may be outdated. Please look at the time stamp on the story to see when it was last updated.
TUNICA, Miss. — A mother says her 16-year-old son is dead after a fight turned into gunfire at a party in Tunica on Saturday night, and the family is blaming what they say is a gang problem in Tunica.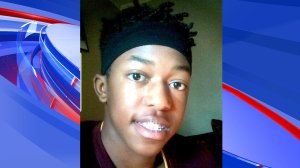 Letitia Jackson said her son Michael was killed while attending a party across from Rosa Fort High School, where Jackson was a student.
She said she was driving by the party when she saw people running everywhere.
"I was hollering, I was saying, 'Michael, I'm here, I'm here. Momma is here. Where are you at?' And so my sister told me to get back in before they shoot me, because they were just shooting all through the streets," she said.
She says when they heard the gunshots, everyone took off running, but her son couldn't find help. His body was found not far from the party.
"Michael was just laying there dead. He didn't have nobody with him," said his cousin, Taleisha Bradley, who was also at the party.
Police have not arrested anyone for the 15-year-old's murder, but by Monday afternoon authorities said they had taken one person into custody on gun-related charges. Damarius Dixon of Clarksdale was charged with possession of a stolen weapon.
WARNING: GRAPHIC CONTENT IN VIDEO
The family said they think this is gang-related. It's a problem they say the town has — and it's taken a lot of young lives.
"My understanding, they wanted to kill him because he didn't want to be in a gang," his mother said. "This gang thing has got out of control in Tunica."
Jackson has five children. This will be the third she's had to bury.
She says just hours before he was murdered, Michael told his brother something he won't forget.
"He said, 'Don't join no gang; it'll get you killed," Jackson's brother said.
They don't know who was responsible, but know someone does. That's why they're pleading for someone to speak up.
"He's got to be stopped," Letitia Jacson said. "He might here and come through here and shoot my house tonight. I don't know. But before he does, I want everybody to know that my baby was a good boy. He didn't deserve that and if anybody knows anything, they ought to tell."