MEMPHIS, Tenn. — Police say a man shot two people in a Frayser yard, killing one after an argument Sunday morning.
Darvis Gates and Jarvis Gates were both taken to Regional One, each with multiple gunshot wounds. Darvis Gates was pronounced dead at the hospital.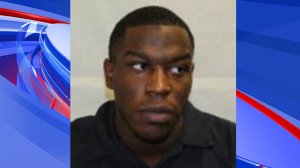 Michael Crawford, 24, is charged with first-degree murder and attempted murder. Police say he admitted shooting both men.
Police say they were called to a house in the 1700 block of Martha at 5:20 a.m. They found Darvis Gates unresponsive in the driveway.
A woman who witnessed the shooting pointed out Crawford to officers, telling them he shot the two men after an argument. Police  arrested Crawford in the driveway of a house across the street.
It was only then that officers noticed Jarvis Gates lying in the side yard of the house across the street.
Neighbor Laura Grant said she was drinking coffee when she heard several shots fired, then a woman screaming.
"She was like screaming like, 'Oh lord. Baby, you alright, you alright, you alright,'" Grant said. "She started getting harder and harder on that scream, and I'm like, 'Lord. Somebody must have done got killed down here.'"
Edna Jackson said her grandkids were sleeping in her house when the shooting happened.
"It easily could come around that corner, get through my windows and I got babies in here," Jackson said. "I have to pray every day, because you feel unsafe — especially in Frayser anyway, you feel unsafe — because every time you turn on the news, something done happened."