This is an archived article and the information in the article may be outdated. Please look at the time stamp on the story to see when it was last updated.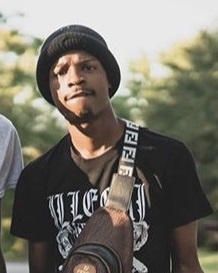 UPDATE: Police on Monday identified the victim in this shooting as Thedric Morton, 22. No arrest has been made.
MEMPHIS, Tenn. — Two people were shot, one of whom later died, in the South Main district downtown Friday, and the suspect was last seen fleeing the scene.
Memphis Police said two people were shot at a barbershop near Butler and Mulberry — the same area as the National Civil Rights Museum, where a lot of tourists were visiting.
"A young lady said run, and we all started running," one tourist said. "A lot of people fell. Kids were screaming. We didn't know what was going on. We heard someone had a gun."
A business owner across the street told WREG the shooting happened at Christyles Barber Shop, which Memphis Tigers head basketball coach Penny Hardaway helped found. Hardaway's attorney released the below statement about the shooting.
Penny Hardaway is saddened by today's events that took place on Mulberry street.

Penny Hardaway presents Chris Styles Barbershop is not owned by Penny Hardaway, It's wholly and solely owned by Christopher Rhodes. Over a decade ago Penny Hardaway loaned Mr. Rhodes, his long time barber the money to start the business and allowed him to use his name to promote the business in the community.

Penny will continue to speak out against crime and violence in the Memphis community.
Rhodes, the other owner of the barbershop, said he ran out back when a witness to the shooting came running into the shop asking employees to call 911. The owner said he saw one gunshot victim trying to help another who was slumped over in a white car.
Police said the suspect or suspects left the scene in a black Infiniti.
Both victims were taken to Regional One Hospital in critical condition, and one of them did not survive his injuries.
This is an ongoing MPD homicide investigation.
Anyone with information should call CrimeStoppers at 901-528-CASH.