This is an archived article and the information in the article may be outdated. Please look at the time stamp on the story to see when it was last updated.
PANOLA COUNTY, Miss. — A Panola County constable was killed in a head-on crash Thursday afternoon, authorities said, and the teens allegedly responsible are facing murder charges.
According to Panola County Sheriff's deputies, law enforcement officers were chasing the teens in a stolen truck when the suspects crashed into another law enforcement officer at Highway 35 South and Highway 6 in Batesville. That officer was killed.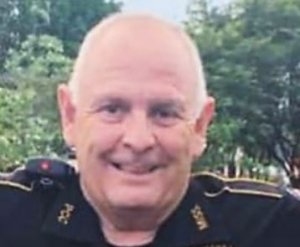 Mississippi Highway Patrol identified the officer who was killed as Constable Raye Hawkins, 57, of Courtland, Mississippi. Hawkins was attempting to join in on the chase when the crash occurred.
The two teenagers were then taken into custody.
The suspects were identified as 16-year-old Darion Dogan and 15-year-old Jonathan Taylor. Champion said both will face felony murder charges and, because of the seriousness of the charges, will be tried as adults.
The Mississippi Bureau of Investigation is still looking into the crash as prosecutors build their case.
"You see so much of this happen with these young kids who, in my opinion, don't care or don't understand the value of human life," District Attorney John Champion said.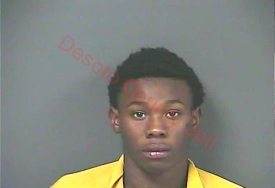 Law enforcement said the teens stole the 2018 Chevrolet Colorado in Tallahatchie County and ran from a deputy who saw them around 2 p.m. They led the deputy on a chase, which ended in the fatal crash.
Hawkins' family declined to say anything on camera, as the tragedy was particularly hard for their son, a Batesville police officer.
"It's a hard time," Batesville Police Chief John McCloud said. "His son was one of the first on the scene, so it's just a heartbreaking experience."
On Friday afternoon, the Batesville Police Department announced that Constable Hawkin's body will be transported from Jackson back to Batesville on Friday evening. The Batesville Police Department says that funeral arrangements will be announced as soon as they are finalized.