This is an archived article and the information in the article may be outdated. Please look at the time stamp on the story to see when it was last updated.
HORN LAKE, Miss. — "I walked over and I looked over in it. That's when I know what I'd been told was true. It was true."
The aftermath of this deadly shooting on Cool Springs Drive was too graphic to show up close on TV.
Police said the victim was Gale Hall. She was killed at the hands of her ex-husband, Marvin Verner.
While it isn't clear what may have happened in this latest case, WREG has learned the relationship between the former husband and wife was tumultuous. Hall and Verner filed for divorce in 2013. It was granted a year later.
In 2015, Hall took out a protection order against Verner after he reportedly became angry and started punching her. Their daughter, who was just 14 at the time — called 911.
Hall told officers she had several bumps and bruises after the attack.
"I wish Marvin would have communicated with us. We were just speaking with Marvin on Saturday. It didn't seem like anything was going on," said one person who didn't want to be identified.
WREG has learned Hall and her 17-year-old daughter had just returned from a concert at the Lander's Center when the shooting happened.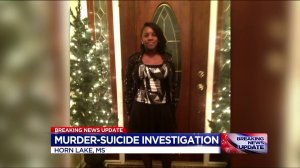 "A girl came to the door, beating on the door. She was covered in blood."
Loved ones said Mya Verner was shot in the back while trying to run for help, telling neighbors her father had shot her. The Horn Lake High School student was rushed to the Regional Medical Center in critical condition.
Desoto County School's said they're "…concerned about her, and  counselors" are on standby.
"Mya is going to need all the support she could possibly have right now and that's what we're planning to do."
Investigators told WREG after killing his wife, Verner went back home and committed suicide.