This is an archived article and the information in the article may be outdated. Please look at the time stamp on the story to see when it was last updated.
MEMPHIS, Tenn. — Multiple people were hurt and one woman killed in a shooting in the New Chicago area of North Memphis on Wednesday.
Police said six people — five adults and a 17-year-old — were shot Wednesday evening in the 1000 block of Morehead Street around 6 p.m. One of those victims, a 35-year-old woman, was pronounced dead at Regional Medical Center.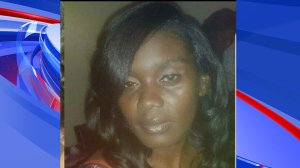 A relative identified the woman killed as Latonia Henneghan. Her cousin says she has four children and was just an innocent bystander.
Two female gunshot victims, ages 26 and 17, and two male victims ages 20 and 21, went to Regional One hospital, police said. A 35-year-old man later showed up at the hospital with gunshot wounds from the incident.
According to witness accounts, several women got into a fight resulting in one man firing a shot into the air. Another man then started shooting into the crowd, hitting several people.
A 14-year-old standing nearby was also injured when she was hit by a blue Chevrolet Malibu as it was fleeing the scene.
Witnesses WREG spoke with said they heard about 15 gunshots.
One man remains in critical condition at the Regional Medical Center. The rest of the victims are expected to be okay.
Police say the victims and suspects appear to know each other. The investigation is ongoing.
On Thursday, Mayor Jim Strickland's staff member Kyle Veazey released a city statement in response to the tragedy.
"We grieve with those affected by the shooting. Now more than ever, we must work together as a community to reduce gun violence and keep our neighborhoods safe.
"Incidents like these are exactly why reducing violent crime is the mayor's priority. It's why we're rebuilding the Memphis Police Department, investing more in youth and community programming, continuing our focus on economic development, working to reduce recidivism and lobbying the state for stiffer sentences for violent crimes"