MEMPHIS, Tenn. -- Police say a man is in custody after an argument led to a barricade situation and gunfire Sunday morning at a Crosstown apartment complex.
People living at the Overton Place Apartments on North Montgomery at Overton Park Avenue said they were evacuated as police tried to get the suspect to surrender.
Brinton Debiasi, 37, was arrested and charged with aggravated assault. An AR-15 and Glock pistol were recovered, police said. Police said Debiasi fired a shot during the incident.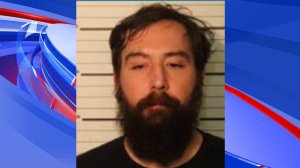 No one was injured, but a woman in the apartment told police that Debiasi was armed and had threatened to shoot her.
"They wouldn't let us go back in the house or nothing," said Maurice McClendon, one of dozens of people forced out of their homes for more than three hours when police say a man barricaded himself in an apartment and started shooting.
"I heard one shot," he said.
Neighbors say they were awakened by police banging on their doors and telling them to get outside.
"For our safety, they made everybody evacuate because there was an armed guy in the building," Floyd Johnson said.
"Both units had to come outside, and we've been out here since like 7 o'clock," McClendon added.
Before long, the entire block was shut down and teeming with investigators.
Police say an argument sparked the scene, but wouldn't say whether it was domestic, although McClendon and several other neighbors tell WREG they saw the suspect assault a woman, then heard the gunfire.