This is an archived article and the information in the article may be outdated. Please look at the time stamp on the story to see when it was last updated.
MEMPHIS, Tenn. — Memphis Animal Services has asked for help after they say an animal cruelty case brought in 40 dogs to their already full shelter.
Memphis Animal Services Director Alexis Pugh says the dogs were kept in horrible conditions in a Berclair home, but investigators don't know how long the abuse has been going on.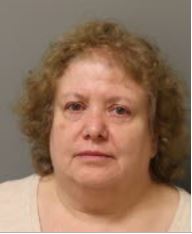 Pugh says all of the dogs are either German Shepherds or a Shepherd mix. They were kept in individual kennels with layers of feces. In one case it was up to a dog's elbow.
Other issues include kennel stress, which typically means the dogs were left in these kennels for extremely long periods of time. Sadly, one dog appears to have chewed off his own tail.
Pugh says the problem was discovered when a neighbor called to complain. Officials asked the homeowner to correct the the issue, but that allegedly didn't happen so Memphis Animal Services and the Memphis Police Department seized the dogs Thursday night.
At that time, the homeowner, Bonnie Maher-Hazel, was taken into custody and charged with aggravated cruelty to animals.
In a Facebook post, Memphis Animal Services asked people if they would be willing to adopt a foster dog "for a few days or more." Anyone who wants to adopt a dog can do so by visiting the shelter Friday morning during adoption hours, which is from noon to 4 p.m.
All adoptions are $19 through Sunday.
The shelter is located at 2350 Appling City Cove.