This is an archived article and the information in the article may be outdated. Please look at the time stamp on the story to see when it was last updated.
MCNAIRY COUNTY, Tenn. — A huge clean up effort is underway in McNairy County after strong winds toppled trees and damaged homes over the weekend.
The county mayor issued a state of emergency, saying they're now doing the biggest debris clean up in the county's history.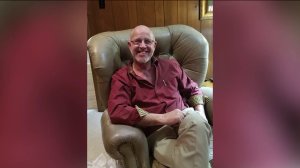 The storms even claimed the life of one man who was killed when a tree fell on him.
Family described Ray Wood as a man loved by many in his community. The  63-year-old Adamsville man was killed by a falling tree after he went outside to get his dog.
 Adamsville is one of the places hit hardest. On businesses right off Main Street, roofs have been torn off, and many homes affected, too.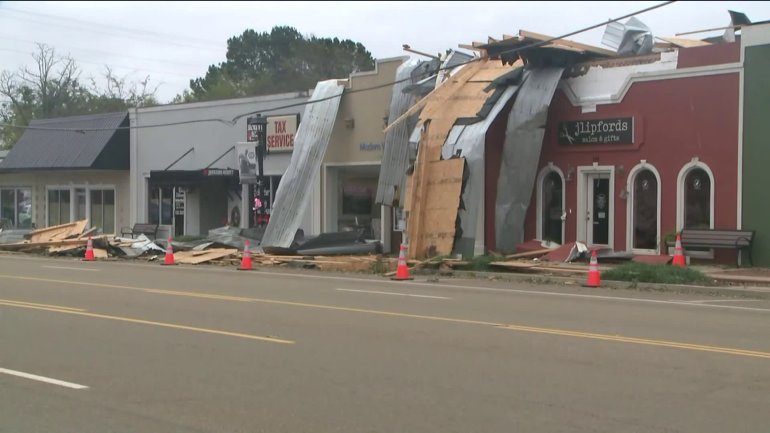 On almost every street you can see an enormous tree brought to the ground. A gas station was badly damaged, and schools aren't in session.
"It just sounded like a bomb was getting dropped on our house," said Rob Hill, a high school senior who is among students staying home.
The 18-year-old's house is damaged, but he knows it could've been worse.
"We got lucky," he said. "We've got downed power lines, downed trees, we've got homes that have been impacted."
Four large trees fell in this McNairy County yard over the weekend after high winds came through. The homeowner was inside when one came down on his home. Thankfully he's OK. @3onyourside pic.twitter.com/ZaI8RAHSzW

— Shay Arthur (@ShayA_WREG3) October 28, 2019
 Allen Strickland, director of McNairy County Emergency Management, said they have five teams out assessing damage.
"We got a lot of folks helping our people, coming out clearing roadways and trees," Strickland said. "We've got volunteer fire departments helping out."
At last check, they had 10 people utilizing a shelter about 40% of the county was still without power. Schools won't be in session again until Nov. 4.
Strickland saying everyone is sticking together.
"A lot of people are taking care of their neighbors and reaching out and helping in the community," he said.
McNairy County has a boil water alert in effect for residents following the restoration of the county's water system power. County schools will remain closed through Tuesday, the Tennessee Emergency Management Agency said.
Just got to McNairy County where there is a significant amount of damage from storms this weekend. The county mayor told me one man died after a tree fell on him. He also said this will be the largest debris clean up in the history of the county. @3onyourside pic.twitter.com/thKyRIxkZN

— Shay Arthur (@ShayA_WREG3) October 28, 2019
Big tree down at a home in Adamsville. One of the hardest hit places in McNairy County @3onyourside pic.twitter.com/apC4yS47qE

— Shay Arthur (@ShayA_WREG3) October 28, 2019