This is an archived article and the information in the article may be outdated. Please look at the time stamp on the story to see when it was last updated.
MEMPHIS, Tenn. – Nearly two dozen dogs are now in the care of Memphis Animal Services after being rescued from a hoarder's South Memphis Home.
The problem is, the shelter doesn't have enough room for them.
Animal rescue groups are stepping up to help where they can, but MAS is begging people to come forward and adopt.
It's a case the shelter has rarely seen – two dozen dogs brought to their shelter Friday night after their elderly owner died.
"That's really beyond the scale of what one person can deal with on their own, particularly an elderly man," said MAS Director Alexis Pugh.
And it's beyond what the shelter has the space for.
"Unfortunately, it really is a numbers game, Pugh said. "We have a fixed number of kennels, and if too many animals come in in a day and not enough go back out, then we find ourselves in a difficult decision-making process."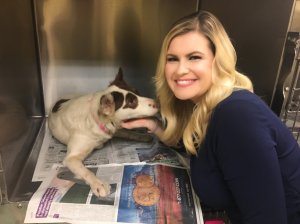 The dogs are believed to be Collie and Shepherd mixes, and they're all healthy, thanks to the volunteer group Friends of Memphis Animal Services, which had been working with the owner for years.
"We know that they've been able to help him get at least a portion of those animals spayed and neutered, that he regularly had them vaccinated, and we know that he loved them very much," Pugh said.
It will take some training and a little patience for whomever adopts these dogs because they're a little shy and not well-socialized.
But the staff at MAS says that even if you don't think you can handle the responsibility of taking on one of the hoarded dogs, adopting any dog from the shelter right now will help.
"It's about these animals, but it's about all the animals that end up in a shelter and how we can make sure they all get out of here alive," Pugh said.
Saturday, the pups were vaccinated, tested for heartworms, treated for fleas and ticks and implanted with microchips.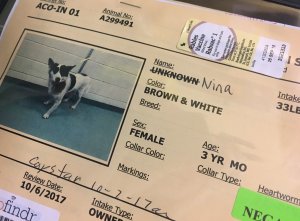 The Humane Society of Memphis and Shelby County, the owner's daughter and rescue groups have taken several of the dogs already, but the hope is that people will stop by and adopt the rest so they don't have to be put down.
"This isn't about making money, this isn't about generating a profit, this is about saving the lives of the animals in the shelter," Pugh said.
Memphis Animal Services is offering a special adoption rate of just $20 for the hoarded dogs, and as part of its 'Fall in Love with a Shelter Animal' campaign, any other dog over 31 lbs. -- and any cat -- is only $31 through the end of the month.
Mor information can be found on Nina Harrelson's facebook page.
[protected-iframe id="b363a4442d381ee90a83fa94a07da9fd-29519520-108654772" info="https://www.facebook.com/plugins/post.php?href=https%3A%2F%2Fwww.facebook.com%2FNinaHarrelsonWREG%2Fposts%2F1690576397680398&width=500" width="500" height="771" frameborder="0" style="border: none; overflow: hidden;" scrolling="no"]