This is an archived article and the information in the article may be outdated. Please look at the time stamp on the story to see when it was last updated.
ATLANTA — A car belonging to a murdered Memphis woman has been found in Atlanta.
The car was found in east Atlanta Monday according to WXIA-TV .
Zeneatrice Crawford was kidnapped, then  murdered Saturday.
Crawford's children were also taken and locked in the trunk of the car, but later found safe.
Her body was found near Whitney and Sunrise Saturday night.
It's believed Crawford was stabbed to death.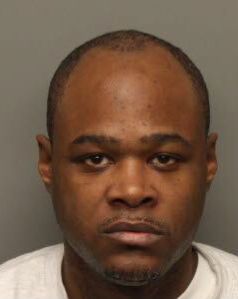 Police are looking for Raymond Clark who is Crawford's ex-boyfriend.
Clark is wanted for first-degree murder and aggravated kidnapping.
Police said Clark, who is considered dangerous, was last seen in the blue 2013 Buick Verano.
The car that was found was empty according to WXIA.
WREG discovered Clark does have a criminal history.
In the past, he was charged with aggravated assault, but that was dismissed.
He was also charged with possession of cocaine and possession of a controlled substance.