This is an archived article and the information in the article may be outdated. Please look at the time stamp on the story to see when it was last updated.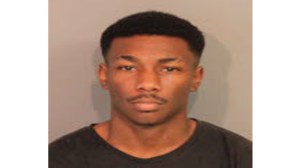 MEMPHIS, Tenn. — A local Memphian was arrested for stealing thousands from the Nike store on Winchester by stuffing the merchandise down his pants.
According to the affidavit, 20-year-old Markell Fossett was taken into custody after the Nike Asset Protection Investigator contacted law enforcement saying the former employee had stolen more than $9,225 worth in shoes.
Fossett reportedly told the Nike investigator ever since February 2015 he would take shoes from the store, put them down his pants one at a time, and then walk them out to his car in the parking lot.
He reportedly did this three times a day until he was let go in June 2015.
In all, Nike said they lost 205 pairs of shoes.
Fossett was arrested and charged with theft of property $1,000-$10,000.
He was scheduled to be back in court on Wednesday.