This is an archived article and the information in the article may be outdated. Please look at the time stamp on the story to see when it was last updated.
MEMPHIS, Tenn. — A teenager with a non-critical gunshot wound showed up at the Sheraton Memphis Downtown Hotel Saturday afternoon, Memphis Police said.
Police said the shooting was the result of a child custody dispute at a house in the New Chicago neighborhood, more than two miles from the hotel.
Jermaal Dotson was charged with three counts of aggravated assault in the incident.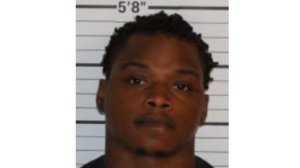 According to a police report, a woman and three other people showed up at the home of Dotson, her child's father, in the 1100 block of Dunlap. Dotson had custody over the weekend, but the mother had come to pick up the child.
Once there, witnesses say Dotson and the mother got into a dispute that escalated into threats. When the group got into a car, Dotson allegedly went into the house, got a gun and began shooting at them.
One person in the car was shot in the back. He drove to the Sheraton Hotel on North Main Street for help, though it is not clear why he went to that address.
On Sunday evening, police confirmed that the victim was 15-years-old.
The mother of the victim told WREG's Symone Wooldridge his name is James Webb.
Jacquelyn Bland, who lives in that neighborhood, said they heard several gunshots.
"They was like, bang bang. There were no small guns. They were big guns and they were loud guns. And whatever we got down here in this neighborhood, they need to get out of here," Bland said.