This is an archived article and the information in the article may be outdated. Please look at the time stamp on the story to see when it was last updated.
MEMPHIS, Tenn. — A man will spend the rest of his life in prison after a jury this weekend sentenced him on first-degree murder charges in the death of his girlfriend two years ago.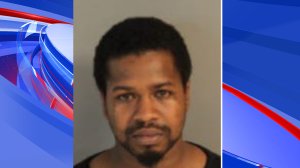 Joshua Fisher, 31, was automatically sentenced to life in prison in the murder of Bria Isaac.
Isaac, 28, was found dead in her Midtown apartment on Monroe Avenue on Oct. 15, 2016. She had been working two jobs, including one at a fast-food restaurant near her apartment, prosecutors said.
Fisher was arrested seven weeks later in Stanton, Tennessee.
Investigators said the couple had an on-again, off-again relationship dating back some 10 years, and often marked by domestic violence.