This is an archived article and the information in the article may be outdated. Please look at the time stamp on the story to see when it was last updated.
*** JULY 8 UPDATE ***
Two more people are now wanted in the the shooting death of Jordan Stewart in Byhalia, Mississippi.
Wanzie Brown of Southaven and Jemeka Thomas of Memphis are charged with capital murder and are considered armed and dangerous, authorities said.
They may be driving a four-door Hyundai with Tennessee tags.
***JULY 1 UPDATE***
Memphis, Tenn. — Two people have been arrested in connection to the shooting death of Jordan Stewart in Byhalia, Mississippi, over the weekend.
One man in Memphis and one woman in Olive Branch are facing charges of capital murder, according to the Marshall County Sheriff's Office. They are being held in jails in their respective counties.
Authorities are still looking for three more suspects, so more information will not be released until those suspects are found.
It is unknown if the suspects had any relationship with the victim.
BYHALIA, Miss. — Officials in Byhalia are investigating after finding a man who had been shot to death.
A neighbor said he found the man in his car, suffering from two gunshot wounds on Beechtree Cove early Saturday morning. The neighbor said he heard three gunshots Friday but assumed they were fireworks.
Officials said the victim did not have identification on him.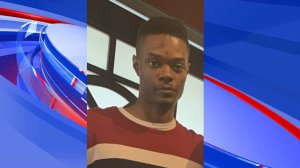 Marshall County deputies later identified the victim as 25-year-old Jordan Stewart.
"You can't even begin to know unless you've lost a son. You can't even begin to know what that feels like," Brenda Malone, the victim's mother, said.
Investigators said they did not know how Stewart ended up on Beechtree Cove, nor did they have any suspect information or a possible motive.
The victim's mother released a photo showing a white Chevrolet sedan that she said was involved in her son's shooting, along with a white Chevrolet Avalanche SUV.
"He's an energetic person," friend Kierra Mays said. "His personality is wonderful. He meets people, raps around with them. He's a good guy. That's why I can't believe this happened."
"The violence has to stop. It has to stop with citizens who've seen this happen, you gotta come forth and tell what you've seen," Malone said.
Malone said they're offering a reward for anyone with information that leads to an arrest. She did not say how much.
If you know anything, call the Marshall County Sheriff's Office at 662-252-1311.