This is an archived article and the information in the article may be outdated. Please look at the time stamp on the story to see when it was last updated.
MEMPHIS, Tenn. — Police say an argument between two men in Binghampton ended with shots fired and a man charged with attempted murder.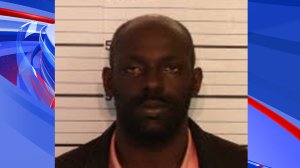 According to investigators, Johnathan Collins, 38, tried to gun down a man at the victim's home on Carpenter Street Wednesday.
Police say the men were acquaintances, and that it all began with an argument, after which Collins threatened to go back to the victim's home and shoot him.
According to court records, Collins did go back to the home with another man about 30 minutes later and both men shot at the victim at least seven times, but none of the bullets hit him.
The victim's neighbors were too afraid to go on camera, but tell WREG they were concerned by the news.
"Well, it scares me," one neighbor said. "I live alone, but I've gotten used to it."
Neighbors also say they aren't surprised something like that happened at the victim's home.
"He's got some rough friends," a neighbor said. "I don't think anybody in this general vicinity cares for him too much because you know, drugs and everything."
And even though they live less than a half mile from the Tillman Police precinct, that doesn't seem to curb the violence.
"There's guns going off all the time around here. All the time," she said. "And there's been murders down the road."
Collins is no stranger to trouble.
Court records show he served time in 2016 for harassing an ex-girlfriend and her brother.
The following year, he was arrested on domestic assault charges after court records show he allegedly punched his girlfriend in the face.
WREG spoke to that woman off camera Saturday, and she said that she and Collins are now married, and insisted that the allegations against him are untrue.
The victim in this latest case wouldn't talk to WREG.
Collins admitted to police that he was at the victim's home Wednesday, but denied being involved in the shooting.
He is in jail on $150,000 bond and will be in court Monday.
Police haven't named the second suspect.
Note: The photo of Johnathan Collins has been updated on this story based on new information from the Shelby County Jail.