This is an archived article and the information in the article may be outdated. Please look at the time stamp on the story to see when it was last updated.
HOLLY SPRINGS, Miss. —  Melandus Penson has been sentenced to 60 years in prison for the deaths of two teenagers.
The actual sentence was 120 years, but the judge suspended half the sentence.
Penson entered a guilty plea Monday to causing the accident that killed two Briarcrest students while he was drunk.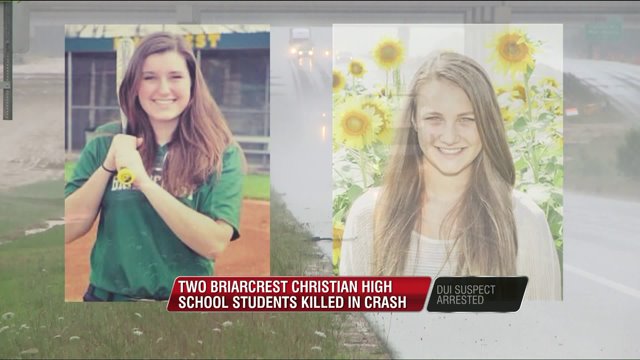 Rachel Lynch and Maddie Kruse, both 17, were killed last May.
Two other Briarcrest students were injured from the crash.
The grandmother of one of the students, who was driving, was also injured.
According to witness statements obtained by WREG earlier this year, Penson was driving back to Lee County, Mississippi after a night of partying on Beale Street when he crashed into the students' van.
Officers said Penson had a blood alcohol level of .17, which is more than twice the legal limit.
In an interview with our April Thompson last year, Penson claimed he wasn't drinking.
Penson previously had four DUIs in five years and was driving while his license had been suspended.
Family members and friends gave statements during the sentencing hearing and talked about the impact the deaths Penson caused have had on them.
Before announcing the sentencing, even the judge cried as he talked about losses in his family.
Melandus Penson entering courthouse this morning. @3onyourside pic.twitter.com/RquOiPGP2m

— April Thompson (@AThompson_WREG3) May 2, 2016