This is an archived article and the information in the article may be outdated. Please look at the time stamp on the story to see when it was last updated.
JACKSON, Tenn. — Brendan Burns has been charged with the murder of a Tennessee Bureau of Investigation agent.
Burns was charged with one count of murder in the perpetration of attempted robbery.
He is currently being held in the Madison County Jail without bond.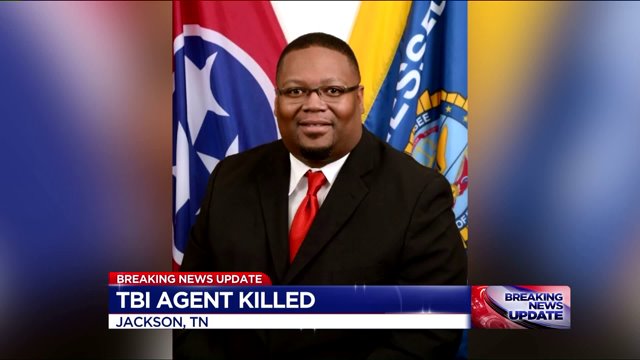 Special Agent De'Greaun Frazier had only been with the agency since February.
According to the TBI, Frazier was part of an ongoing drug investigation.
He was one of several agents taking part in a control buy around 2 p.m. when he was shot in Jackson, Tennessee.
Prosecutors said Burns was in the back seat of the car and tried to rob Frazier, at which time he was shot and killed.
Before joining the Tennessee Bureau of Investigation, Frazier was a detective for the Millington Police Department for six years.
Frazier was once a reserve officer for the Shelby County Sheriff's Office and worked for the University of Memphis.
According to the TBI, Burns has a criminal history and has served three years at Bledsoe County Correctional Complex.
From 2012 to as recently as this year, Burns has been locked up for drug possession, burglary,  unlawful possession of a weapon, trying to run away from deputies and disorderly conduct.
In court on Wednesday, Burns told the judge he is on probation and has another case open in Madison County.
He's expected to be back in court next week.