This is an archived article and the information in the article may be outdated. Please look at the time stamp on the story to see when it was last updated.
DESOTO COUNTY, Miss. — A 30-year-old man was charged with capital murder in the death of a 3-year-old girl, DeSoto County authorities said.
Christopher Lee Waldrop was arrested after an investigation into the death of Baylee Allen, which was ruled a homicide by the Mississippi Medical Examiner's Office, DeSoto County said Monday.
Baylee Allen died of blunt force trauma and head trauma, authorities said. She was injured at a house on Kaitlynn Drive in Walls, Mississippi and was unresponsive when she was taken to Le Bonheur Children's Hospital in Memphis about a week and a half ago.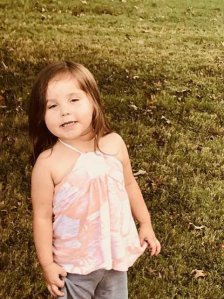 According to an investigator, Waldrop is the boyfriend of Baylee's mother, Heather Witschner, and was with the child at the time of her injury.
"They found the hemorrhages behind her eyes. And that's when they said it was from shaken baby syndrome. They said it was from her head being shaken really hard back and forth," Witschner said.
When asked if she believes  Waldrop would be capable of shaking her daughter Witschner said,  " he isn't capable of that at all."
She's not the only one sticking up for him. His brother, David Waldrop, told us he finds the arrest hard to believe.  "He wouldn't hurt a baby. This is not him."
He believes others could potentially be responsible.
"Why aren't the people in the home being charged? Why is only my brother being charged?" he asked.
For little Baylee's family the loss of life is hard to put into words.
"It's just a tragedy. It shouldn't have occurred," Casey Engan, Allen's grandfather said.
Engan, said the little girl was always curious and eager to learn.
"She didn't stop talking, you know? She constantly wanted to know everything. She had many questions," he said.
Family members said Baylee has battled heart problems throughout her short life, going through three surgeries, the most recent one in August.
Until now she has remained resilient, making her death even more difficult for loved ones.
"Doctors were successful there and it's not fair for her to go out like that, being shaken to death and that's all I see," Engan explained.
Waldrop's arrest was the result of a lengthy investigation and autopsy, the investigator said.
Waldrop is currently being held in the Desoto County Adult Detention Facility with no bond.
The family has set up a Gofundme page here.