This is an archived article and the information in the article may be outdated. Please look at the time stamp on the story to see when it was last updated.
MEMPHIS, Tenn. — The Memphis man charged with a weekend crime spree that ended with an officer losing his life was in court Monday morning.
Justin Welch was arraigned via video and his case was delayed.
Welch is charged with first-degree murder, three counts of attempted first-degree murder, evading arrest in a car, reckless driving, theft of property and vehicular homicide.
Police say Welch stole a car from a Fox Meadows gas station, shot two men outside Westy's in the Pinch District, shot a Bass Pro Pyramid employee in the store parking lot, led police on a chase and then crashed at 3rd and Beale where Officer Verdell Smith was hit and killed.
Witnesses say Welch started yelling at a group of people sitting outside Westy's, at one point saying 'What y'all looking at?"
The wife of one of the men shot said he shot both men point-blank.
A few minutes later, a family visiting Bass Pro said they saw a Silver Camero driving north in the store parking lot and then it did a u-turn and faced the store employee.
Witnesses said they saw the driver shoot four times at the store employee, who was hit but able to run toward the store.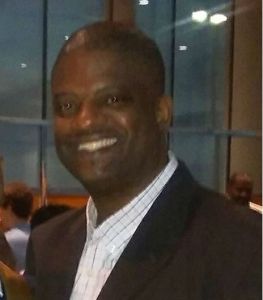 Officer Smith was trying to move people out of harm's way Saturday night when he was hit.
He was a veteran of the police force who was hired by MPD in 1998.
Smith is survived by his father, fiance and his children.
He was stationed at the Old Allen precinct.
You can find an archive of our coverage Here.