SENATOBIA, Miss.  — A grief-stricken mother says she's waiting for answers on why her 20-year-old son was killed along with another man, their bodies left on a Tate County road.
Gerdarius Newson of Coldwater is charged in the killings of Steven Alex Smith and J'Manuel Olivas. Investigators didn't cite a motive for the killings.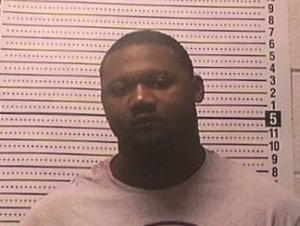 The bodies of the two men were found before dawn in the middle of a rural road on Nov. 24 by a passing motorist.
Smith and Olivas, both 20, had been shot multiple times. It's unclear if they were shot there or somewhere else. Neighbors said they didn't hear anything.
A grief-stricken Gloria Cortes told WREG she's waiting for answers on why her son 20-year-old son Olivas was killed and left on the road. She said she has met with Tate County Sheriff's investigators, who told her she has to be patient.
"They wanted to know if my son was involved in some kind of criminal activity, and I told them that was going to be impossible," she said. "He works with his dad in construction business, and there's no way he's going to be involved in something like that."
Cortes said she didn't know about her son's involvement with Newson.
"I don't know because he never mentioned him, and his friends told me, 'Ms. Cortes, J'Manuel just started talking to him about a week ago,'" she said. "So we don't know where this guy came from."
Cortes said she's convinced there is more than just one person responsible, and she hopes answers and justice will quickly come.
"I just want to know if there is more people involved, that they confess," Cortes said. "They need to pay for it."
It's unclear whether Newson has a lawyer representing him or has seen a judge.
WREG went to the house where the sheriff's office said Newson lives, but no one answered a knock at the door.