This is an archived article and the information in the article may be outdated. Please look at the time stamp on the story to see when it was last updated.
MEMPHIS, Tenn. — A Shelby County middle school teacher and coach was taken into custody and put on administrative leave after being accused of touching a young family member inappropriately at the school where he worked.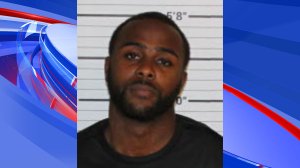 Mark Dodson was a football star — he led Whitehaven High to the state title in 2012 and was named Tennessee player of the year. After his sports career slowed down in college, Dodson became a football coach and special education teacher at Havenview Middle School.
Now, the 23-year-old's been charged with sexual battery by an authority figure.
According to reports, a mother discovered her 13-year-old daughter sitting in a car with Dodson, who was smoking marijuana, around 3 a.m. Sunday. The mother called police who launched an investigation into the alleged conduct.
Police say the teen told them Dodson exposed himself to her in the car and asked her to touch him, but she refused. He also allegedly rubbed her upper thigh.
The girl also told officers Dodson inappropriately touched her in a classroom at Havenview Middle School at the end of last year. She was reportedly a student at the school at the time.
The victim, who is related to Dodson, said she was scared to tell anyone at the time.
Reports say Dodson later went to the police station to "clear his name." He admitted to smoking weed in the car, but he denied touching the girl in any way.
Dodson told police he was in the car with the girl because she asked him to come help her with an issue.
WREG reached out to him on social media and went to his listed address to get his side of the story, but neither were answered.
Shelby County Schools said in a statement that Dodson had no previous incidents of any kind on his employee record.
The district said they were first made aware of the allegations of drug use and took appropriate action, notifying security, law enforcement and district officials immediately after they were informed.
"Since then, we've learned that a separate police report was filed against the employee that included additional allegations dating back to last year," the district said. "SCS was not previously made aware of these allegations in the initial report."
Parents said this is a reminder to make sure you're regularly checking in with your kids and talking with them about people in their lives, including authority figures.