This is an archived article and the information in the article may be outdated. Please look at the time stamp on the story to see when it was last updated.
MEMPHIS, Tenn. — A Memphis man has been arrested for beating his teenage daughter with a 2x4 wooden board and strangling her after she confessed to skipping school, Memphis Police said.
According to the report, officers responded to a child abuse call in the 2600 block of Burns Avenue on Friday. The 15 year old victim said her father, Brian Wheeler, punished her for skipping school that day by repeatedly beating her with a wooden board that was wrapped in duct tape. She was hit multiple times on her left arm and thigh. The father then strangled the victim until she almost lost consciousness.
The victim told officers her grandfather, Avan Wheeler, told her to lie and say her boyfriend beat her so that her father wouldn't get arrested.
The victim has visible bruises on her neck and face.
WREG spoke to a neighbor who says he knew the father whipped the victim for running away but he had no idea it was so extreme. "The police brought her back to the house and Brian had whooped her," Ronald Parker said.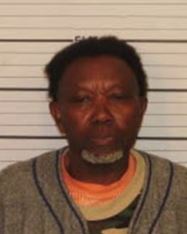 Brian Wheeler has been charged with aggravated child abuse. Avan Wheeler is charged with child neglect.