This is an archived article and the information in the article may be outdated. Please look at the time stamp on the story to see when it was last updated.
MEMPHIS, Tenn. — Officials have recovered a mail truck in Southaven that was stolen from a mail carrier on route in South Memphis.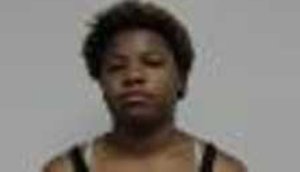 Around 1:30 p.m. Tuesday, police responded to the scene at Florida Street and McKellar Avenue where mail truck was stolen from a United States Postal Service mail carrier.
Police said while the mail carrier was out of the truck delivering mail, a woman rode up on a bicycle, got in the truck and drove off southbound on Florida Street.
"It was exciting. You know, you ain't used to nothing like that," resident Laurence Mayes said. He said the woman took off before the mail carrier could act.
Just before 3 p.m., police said the woman and the truck were found near the intersection of Goodman Road and Tchulahoma Road in Southaven. The woman was detained by police.
Kyla Spears, 20, of Memphis was arrested and booked on a charge of receiving stolen property and was taken to the Desoto County Jail. Bond will be set later.
The truck has been released back to the postal service.