This is an archived article and the information in the article may be outdated. Please look at the time stamp on the story to see when it was last updated.
MEMPHIS, Tenn. — A new convention center hotel and renovations to the city's tallest building are slated for the north end of Main Street in downtown Memphis.
Memphis City Council has asked the state to approve funding incentives they want to provide for New York developers to build a 550-room Loews hotel across from City Hall. Funding via a Tourism Development Zone would help pay for the construction.
Nearby, the long-vacant 100 North Main building would be reopened as condos and offices.
"We're taking an entire city block and we're bringing it to life with a lot of activity, not just government activity that takes place 8 to 5, Monday through Friday," said Kevin Kane, CEO of Memphis Tourism.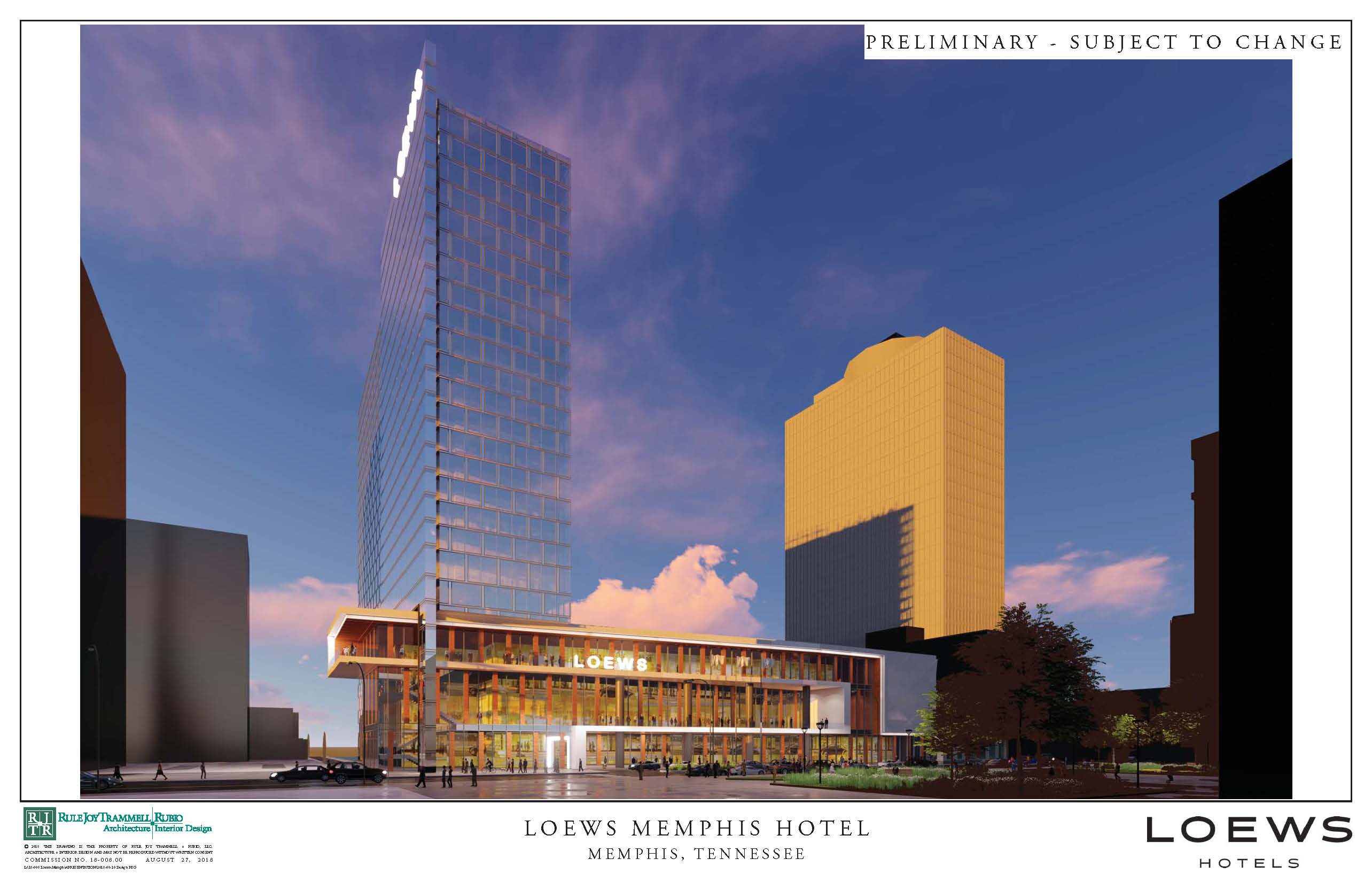 Kane says the time is finally right for developers to see Memphis as a good return on investment. He says this project alone represents about a billion dollars and spans several blocks around North Main Street.
"We're good value," Kane said. "Maybe we have been overlooked for some time for development opportunities."
There's also this problem: the city currently doesn't have enough large hotels to support conventions and trade shows.
"That's why the Church of God in Christ left here," Kane said.
The new hotel will change that, just in time $175 million of renovations planned for the downtown convention center.
"It's bringing people here who are spending money, generating tax revenue in our community and supporting thousands of growing jobs," Kane said.
Joe Yates at Wrapzody Deli on Main Street sees a lot of positives for his family restaurant.
"It would probably double our business at lunch," Yates said.
He just hopes it actually happens, unlike other plans he's heard in the past.
There are also several other downtown development projects happening right now, including Central Station and a new hotel opening across from Autozone Park in a couple of months.
Council says it should hear back from the state about the Tourism Development Zone funding by the end of 2018.