This is an archived article and the information in the article may be outdated. Please look at the time stamp on the story to see when it was last updated.
OXFORD, Miss. — An Oxford Police officer has been arrested in the case of a 32-year-old mother who was found dead in Oxford on Sunday.
The Mississippi Bureau of Investigation is looking into the case of Dominique Clayton as a homicide.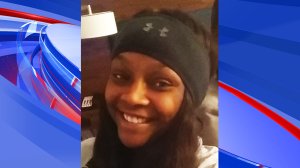 MBI investigators arrested Matthew Kinne after an investigation that began Sunday. He was charged with murder, MBI said.
Kinne is being held in the Panola County Jail pending his court appearance.
Jeff McCutchen, interim chief with the Oxford Police Department, said that early on in the investigation, it was found that Kinne, a four-year officer with Oxford Police, was possibly involved in a relationship with the victim.
MBI was called in at that point, and McCutchen said the agency would ensure the investigation would be independent and unbiased.
"We want to assure you that we will not hide behind our badge," McCutchen said. "Our hearts go out to the family of Dominique Clayton. To the family, we thank you for your patience and your trust in us to see this through."
Clayton was found dead in Oxford on Sunday, but so far few details have been released.
No details were given Tuesday about Kinne's involvement with Clayton or exactly how she died. A family member said Monday that Clayton's body was lying on her bed and there was a lot of blood on the back of her head.
Reggie Clayton, a cousin of the victim, thanked the MBI for their investigation.
Shyjaun Clayton, Dominique's sister, said she's disappointed there aren't more details about Kinne's arrest. "Hopefully he'll get convicted," she said. "We'll get justice for my sister."
Kinne's address is listed at a house located just outside the Oxford city limits. No one answered the door Tuesday, but neighbors confirmed he lives there.
A judge set a Wednesday hearing to consider whether a law requiring probable cause to arrest a police officer applies in Kinne's case. The extra step before an arrest is only required when police officers and certain other public employees are accused of crimes while on duty. Howorth's order says it is alleged that Kinne was not performing law enforcement duties when he's accused of killing Clayton.
The judge also s he'll also consider whether he should set bail for Kinne, and directed that Kinne be appointed a lawyer.