This is an archived article and the information in the article may be outdated. Please look at the time stamp on the story to see when it was last updated.
HORN LAKE, Miss. — Law enforcement officials Tuesday afternoon were combing an area in Horn Lake for the last of four inmates who escaped the Coahoma County Jail in August and finally nabbed him.
Marquis Stevenson, who was out on bond for murder charges when he was arrested and charged with statutory rape, was sighted in Horn Lake, DeSoto County authorities said.
Members of the DeSoto County Sheriff's Department, U.S. Marshals and the Horn Lake Police Department were actively searching the area of Hurt and Goodman Road.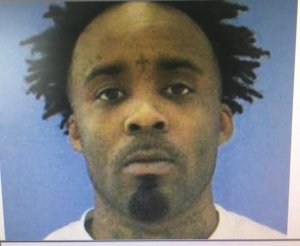 Shortly before 8 p.m., the DeSoto County Sheriff's Department announced Stevenson was taken into custody. Authorities found him hiding in a shed behind a house in DeSoto Village.
The other three escaped inmates were apprehended within a few days.
DeSoto County Schools released a statement saying that the manhunt was delaying buses from leaving schools, but schools were given the all-clear soon afterward.
[protected-iframe id="c835302551e6edc2ba60304ab9940108-29519520-12543204″ info="https://www.facebook.com/plugins/post.php?href=https%3A%2F%2Fwww.facebook.com%2Fwreg3%2Fposts%2F1906941872667843&width=500″ width="500″ height="491″ frameborder="0″ style="border:none;overflow:hidden" scrolling="no"]