This is an archived article and the information in the article may be outdated. Please look at the time stamp on the story to see when it was last updated.
MEMPHIS, Tenn. — A local Exxon gas station became the center of an investigation after a suspect dragged an officer with their car, prompting the officer to open fire.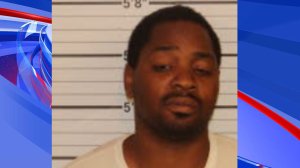 According to police, 911 dispatch received a call of a suspicious person at the gas station located at American Way and Getwell around 4:30 a.m. July 2. When officers arrived they approached the suspect and that's when the suspect took off, dragging one of the officers. The injured officer pulled out his gun and fired at least one shot.
Officer said they do not believe that the suspect was struck. The suspect Marcaidus Dishmon fled the scene. He was captured around 10 a.m. in the 4000 block of Navaho. According to police, Dishmon had a warrant out for his arrest for violation of probation charges. Dishmon has been charged with criminal second degree murder, reckless aggravated assault and evading arrest.