This is an archived article and the information in the article may be outdated. Please look at the time stamp on the story to see when it was last updated.
MEMPHIS, Tenn. — The man charged with killing Officer Verdell Smith in the line of duty and injuring three others has officially been indicted by a Grand Jury.
Justin Welch is now facing 14 felony counts including first-degree murder, three counts of murder in the perpetration of attempted first-degree murder, three counts of attempted first-degree murder, reckless vehicular homicide, evading arrest, theft over $10,000, theft over $1,000 and three counts of using a firearm in the commission of a dangerous felony.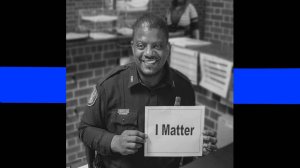 All of the charges stemmed from a June 4 incident which started in the 300 block of North Main Street.
Welch walked up to a 39-year-old man and shot him several times. He then walked up to another man, 57, and opened fire on him.
The suspect ran to Bass Pro, stole a car and fired upon a 21-year-old employee.
As officers were trying to arrest him, he drover down Third Street the wrong way and hit Officer Smith who was trying to get pedestrians out of the way.
The three victim who were shot recovered from their injuries.