This is an archived article and the information in the article may be outdated. Please look at the time stamp on the story to see when it was last updated.
MEMPHIS, Tenn. -- A Memphis man accused of firebombing the home of a man who he thought was having an affair with his wife has been indicted by a Shelby County Grand Jury.
Randall Freeman, the husband to missing mother Keila Freeman, is currently being held in the Shelby County Jail on a $1 million bond.
According to prosecutors, Freeman made numerous threatening phone calls to the victim in July 2015. Several days later, the man's tires were slashed.
But the harassment didn't stop there. On three separate occasions, Freeman allegedly threw Molotov cocktails at the man's Hickory Ridge home. The first two times there was very little damage.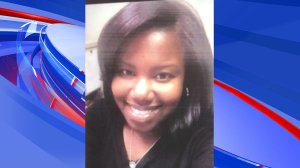 However, the third incident on September 4 resulted in heavy damage to the home. Five people were inside at the time. All are expected to be okay.
Security cameras around the home captured a man who resembled Freeman throwing the firebombs at the home and then driving away in a car similar to the one driven by the suspect.
Freeman has been indicted on numerous charges including one count of aggravated arson, two counts of attempted aggravated arson, 13 counts of attempted first-degree murder, harassment and vandalism over $500.
Freeman's wife, went missing on September 5.
Freeman is not facing any charges at this time connected to her disappearance.