This is an archived article and the information in the article may be outdated. Please look at the time stamp on the story to see when it was last updated.
HERNANDO, Miss. — Police suspect there could be more young victims after investigating a former city employee charged with trying to have sex with two teenagers.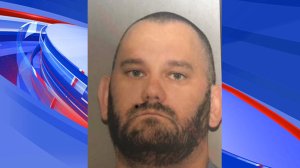 Police say they acted on a tip that James Michael Richardson had been sending inappropriate text messages to two children and tried to get them to meet up with him for sex.
"There were text messages, sexting and texting pictures. The conversation as a whole was that he victimized these juveniles," said Capt. Kyle Hodge with the Hernando Police Department.
Police say they've seen inappropriate conversations dating back to May of 2018. But they also say Richardson knew the children for at least two years.
He was a Hernando city employee in the parks department.
"They became acquaintances. They developed a relationship over time and over the summer," Hodge said.
Officials say Richardson was working for the city-run sports league as an umpire as recently as this summer. He was around kids ages 5 through 17.
Police haven't said specifically if they think Richardson used his position with the parks department in order to meet the kids.
They do say, parents have since told them Richardson was aggressive and inappropriate on the field. They just never thought it would escalate over text.
Police also think there are more victims.
"It would surprise me if there were not additional victims and additional charges to come from it," Hodge said.
WREG called multiple city officials to ask about Richardson's record with the city.
Mayor Tom Ferguson rejected our request for an interview and did not respond to our questions about Richardson's employment.
"Unfortunately I cannot comment on this, as this is an ongoing investigation," Ferguson wrote in an email.
Alderman Mike McLendon did not comment on Richardson's employment, though he did say, "The public's safety, health and well-being is the number one priority of the city of Hernando, especially where children are concerned."
Police say Richardson was arrested at a relative's home in Southaven. But they say he's currently living in a Memphis suburb in Tennessee.
Richardson has been released on a $55,000 bond.
If you have any concerns about your child's interactions with Richardson, call Hernando Police.