This is an archived article and the information in the article may be outdated. Please look at the time stamp on the story to see when it was last updated.
MEMPHIS, Tenn. — Winter weather can leave some in the cold if they aren't careful.
With temperatures getting in the low teens some furnaces and heaters, if not maintained properly, could shut off.
Barney Bienz of Greenway Home Services wants Memphis citizens to know A/C units and furnaces are not maintenance-free.
"Units need to be maintained every year. Get the old rust and debris off of them. Make sure they are safe," Bienz said.
Bienz recommends people check all their safety controls, run a carbon monoxide check on the air flow, and start it up to make sure it's working properly.
He also suggests that people get a professional to check their furnace every year.
"You hear about the fires that can happen from furnaces. You hear about carbon monoxide poisoning, 99 percent of the time that is not from a unit that has just failed. It's a unit that has not properly been maintained," Beinz said.
Signs people should watch out for when it comes to carbon monoxide poisoning are odd odors in your house and random headaches not connected to an illness.
Bienz says people should be attentive to the utility bills and regular sounds of their furnace.
If something does go wrong, Bienz says, "You shouldn't fix it yourself."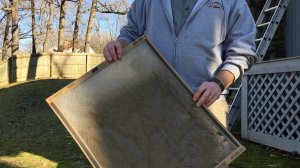 What you should do is change your filters regularly.
"Change them on time. It doesn't matter if they look dirty to you or not, change them on time that's the best thing you can do, and then have someone check your units yearly," Bienz said.
Even though Memphis, Light, Gas, and Water doesn't deal with home appliances, they do want to help keep customers warm this winter season.
That is why their Holiday Bill Break is in its seventh year.
It ensures residents who have an unpaid balance of $399.99 or less won't be cut off in cold weather. It will last until Jan. 14.
"Customers just need to call us," Gale Jones Carson, Director of Corporate Communication for MLGW said.
Carson says if customers are considering the Holiday Bill Break, that they should still "pay something."
That way when Jan. 14 comes around they aren't slammed with multiple bills.
Carson also says MLGW has some of the most lenient payments plans across the country — you just need to talk to them.