This is an archived article and the information in the article may be outdated. Please look at the time stamp on the story to see when it was last updated.
MEMPHIS, Tenn. — Inside Royal Studios and listening to tracks with friends, it's a musical homecoming for Memphis native Dee Dee Bridgewater.
"I'm here in Memphis working on my new album, which is a tribute to the city of Memphis." Bridgewater said.
This three-time Grammy and Tony award winner, NPR host, and UN Ambassador for the Food and Agriculture Organization is Jazz music royalty and royalty with deep roots in the blues and soul of Memphis.
"I'm usually a jazz singer, but I grew up listening to WDIA (radio station) when my family moved away to Flint, Michigan."
Dee Dee was born in Memphis. Her dad, Matthew Garrett, was even a trumpet player and music instructor at Manassas High School.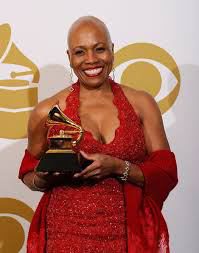 "Memphis is truly in my blood. I was born here even though I was three-years-old when I left."
Even after achieving worldwide fame, Dee Dee always wanted to say thank you to her home town that influenced her.
"I want to honor this city, Memphis, which we call Soulsville, which has brought so much joy to so many people around the world."
To honor Memphis, she knew she would have to come back home to do it right. For her, that meant teaming up with Grammy award-winning producer and engineer Lawrence 'Boo' Mitchell at his family's Royal Studios.
"Working at Royal Studios is like, it's magic. There's so much history in these walls. There's so much music that's been recorded in these walls."
She also wanted to recapture the same magic and history of R&B and Soul classics made in Memphis.
"I wanted people to able to recall the original versions, but I wanted them, all of the songs to have a more modern feeling while respecting the originals."
Dee Dee also turned to another Memphis native and friend to work her on her album, Grammy winning saxophonist Kirk Whalum.
"I just felt I could take this journey with Kirk Whalum and Boo Mitchell. They are my two kingpins. They are the two who helped me realize this project."
The result of this project is an album that sounds like Memphis.
"I'm doing B.B. King's "The Thrill Is Gone," "Going Down Slow" by Bobby Blue Bland, Otis Reddings's "Try A Little Tenderness" and Al Green's "Can't Get Next To You."
Dee Dee even prayed her project was on the right path. She said her prayers were answered when out of the blue Stax Records singing legend Carla Thomas dropped by Royal Studios.
"Carla Thomas walking in after we finished mixing B-A-B-Y, and coming in the studio and us playing it for her and her sharing stories about my father would play with her father, Rufus Thomas, and just sharing about life in Memphis was the affirmation that I needed."
Call it a musical affirmation as legendary Jazz singer, Dee Dee Bridgewater, comes home to record and sing the blues and soul of Memphis.
"It has always been a part of me and the proof is the more I come back, the more at home I feel and the more logical it begins to feel that eventually I will move back here."