This is an archived article and the information in the article may be outdated. Please look at the time stamp on the story to see when it was last updated.
MEMPHIS, Tenn. — A Germantown man who owned a floating restaurant in Florida is among the many who lost businesses and homes in Hurricane Michael, but he's not letting it stop him from helping others.
More than a dozen people have now been killed in the devastation of Hurricane Michael, which grew to a Category Four to become the worst hurricane ever to hit the Florida Panhandle.
Ernie Hall from Germantown says just last Sunday, his restaurant Just the Cook was open for business in Panama City.
"The storm came in real quick," Hall said. "We didn't expect it to come in this quick."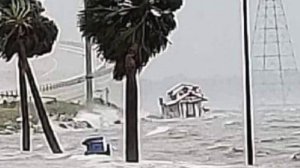 It's a floating restaurant he's had for seven years now — like a high-end food truck in the water.
"We elevate every piece of food we touch," Hall said. "You don't expect to get lobster parfait off of a food truck, but if you come to my boat, you'll get lobster parfait. You'll get gourmet burgers."
When his family heard about a storm brewing, they tried to get the boat on land.
"As the boat was being pulled, the current from the hurricane was pushing her in the opposite direction and I couldn't execute."
After hours of trying to reel it in, they left when Hurricane Michael grew to a Category Four.
Halls' family hoped for the best since the boat is  completely made of foam.
He said they went to a friend's place in Alabama and soon received terrible news about the restaurant. He's still coming to terms with the loss.
"She got caught under the bridge and got beat to pieces," he said. "This was our entire livelihood. It's just sad."
But as he does, he's working to help others.
Hall's a former Memphis police officer and a U.S. Marine. He said the hurricane left heartbreaking damage.
"The images, the things that's being reported and being seen is so much equal to a war zone. The only thing you're thinking about is eating and working. You want to get something done every day."
He's helped orchestrate one soup kitchen in Panama City and is working on another one. He's also gathering supplies in Alabama to bring down.
"In the back of my Hummer, there's over $1,000 of donated food from Piggly Wiggly."
Hall says other businesses and people are eagerly jumping on board to help — showing a community's true colors in complete devastation.
"Everybody's really been good people, just good people."
Hall's relative set up a relief fund for Just the Cook here.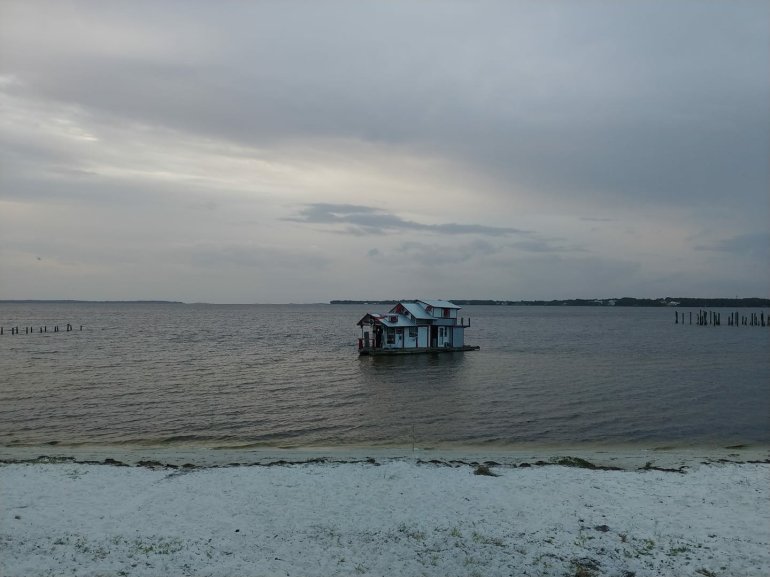 Here are ways you can help with Hurricane Michael relief:
Blog Post for Hurricane Michael Help
GREATER MIAMI JEWISH FEDERATION COLLECTING RELIEF FUNDS TO AID HURRICANE MICHAEL VICTIMS:
Those wishing to contribute can do so by visiting http://www.JewishMiami.org. Checks also can be mailed payable to Greater Miami Jewish Federation, 4200 Biscayne Boulevard, Miami, Florida 33137.
Please note "Hurricane Michael Relief Fund" in the memo area of each check.
For more information about donating to Federation's Hurricane Michael Relief Fund, call 305-576-4000, ext. 428.
SALVATION ARMY:
Right now, the best way to support the survivors of Michael is by making a financialcontribution. This allows needed items to be purchased through cost-efficient partnerships. At a later time, in-kind gifts may be necessary.
To contribute to The Salvation Army's Hurricane Michael disaster relief efforts:
Visit HelpSalvationArmy.org
Call 1-800-SAL-ARMY
Make a contribution through your smart device by asking Alexa to "donate to The Salvation Army."
Or text "STORM" to 51555.