This is an archived article and the information in the article may be outdated. Please look at the time stamp on the story to see when it was last updated.
MEMPHIS, Tenn. -- Cameras were pointing right at the beer aisle at a Whitehaven gas station, but the manager said that didn't stop a pair of thieves.
Security cameras captured a white car pull up to Dodge's Fried Chicken in Whitehaven Wednesday night, and two guys casually get out.
The owner has filed an official police report and turned over the video to police.
The manager told police these are the suspects.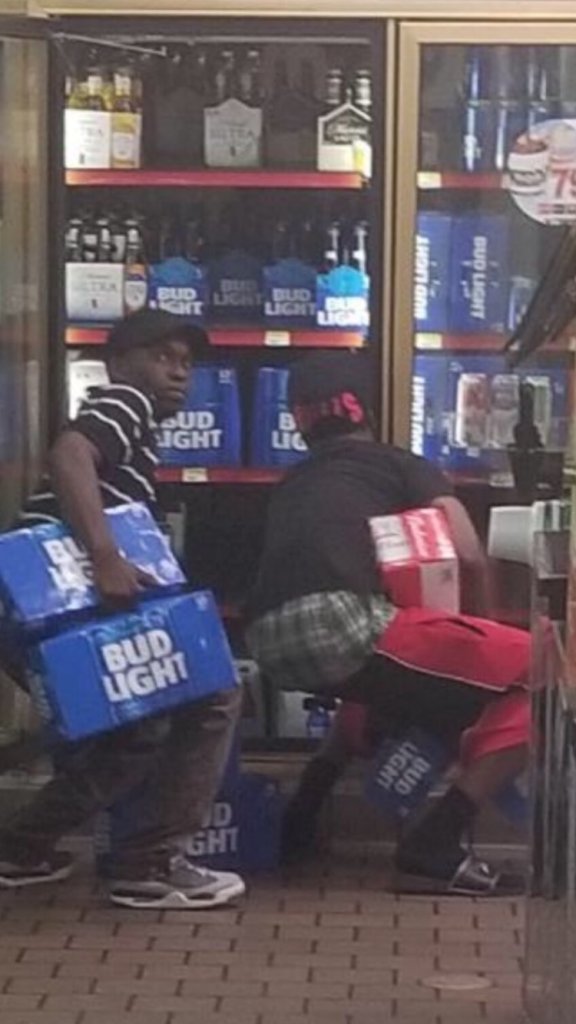 The manager said the video shows the men going straight to the beer, grabbing as many cases as they could, and walking right out of the store into that white car.
One guy even went back for some beer he dropped.
Terry Fowler was sitting in the parking lot when it happened.
"I don't know how you carry five cases in almost one hand. I don't know how you do that," he said.
The manager said she plans on turning the video over to police. She said these guys have hit her store before.
She's asking people to come forward if they know who they are.