This is an archived article and the information in the article may be outdated. Please look at the time stamp on the story to see when it was last updated.
WASHINGTON — A former Memphis police officer faces federal and state charges after at least nine weapons were found in his car near the White House, according to attorneys with the Department of Justice and Washington, D.C. Police.
Officials identified the suspect as 37-year-old Timothy Bates of Collierville. Police said they approached him early Sunday morning after they spotted him urinating in public just west of the White House.
When questioned, police wrote he said he was there to talk with Admiral Mike Rogers and General Jim Mattis. He also told them he wanted to find out how to get the dog chip out of his head.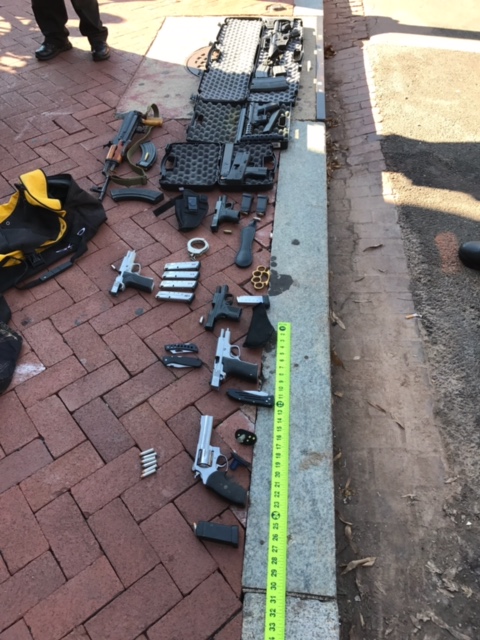 A search of the man's vehicle recovered nine firearms, including a machine gun, assault rifles and pistols, as well as three knives, brass knuckles, suppressors and ammunition.
Police said they took the suspect to a nearby hospital for a mental observation.
A spokesperson for the Memphis Police Department confirmed Bates was an officer from 2000 until 2013, when he retired. MPD had no further comment. Sources told WREG he retired psychological reasons.
WREG has requested his personnel file from the city.
According to D.C. Police, they charged Bates with carrying a dangerous weapon, unlawful transport, possession of a prohibited weapons, carrying without a license, possession of an unregistered weapon and possession of unregistered ammunition.
Federal authorities also charged Bates with a weapons felony. He could face a minimum of five years in prison if convicted.