This is an archived article and the information in the article may be outdated. Please look at the time stamp on the story to see when it was last updated.
HELENA-WEST HELENA, Ark. — An 80-year-old, great-great-grandmother was shot in her home in Helena-West Helena and family members believe it may be because of her political connections.
Helena-West Helena Police think it might have been a drive-by after her Helena West Helena home was riddled by bullets for the second time this month.
Police say Alice Valley, a well-known local business owner, was shot Tuesday night inside her home on South Coanza. She was shot in the forearm and as of Wednesday evening was still hospitalized, but is expected to recover.
Helena-West Helena Police say a bullet went through the front window in what could be a drive-by shooting. This is the second time her house has been shot this month.
Family members believe the house might have been targeted because they are all very politically active. Valley's son, James Valley, is the former mayor of Helena-West Helena and is running for office again.
"A coward with no gumption, a no good person, somebody who should burn in Hades," James Valley said when describing the person who shot up his mother's home.
Andrew Bagley, Valley's son-in-law, is President of the school board and her other son is the city attorney.
"You've got amoral, evil, reprobates that have targeted an 80-year-old woman who is defenseless, for no good reason at all," Bagley said.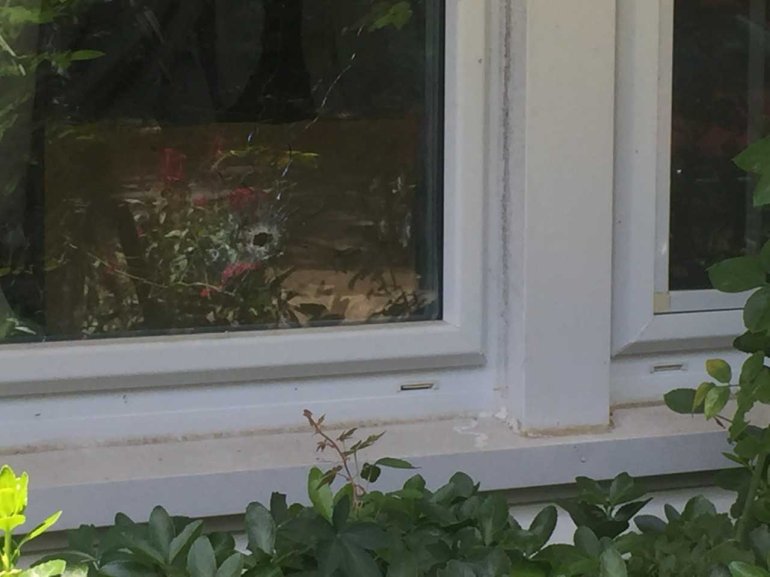 The bullet hole in the window that struck Valley is not the only damage.
Valley's daughter, also inside the home last night describes what she heard.
"I hear boom, boom, boom, boom, boom. I hear the shots so I get out of bed and start crawling through the house to try and find my mom."
Valley is a staple of the Helena West Helena community. James Valley says she ran a beauty shop for years and volunteers at the senior center.
"She's very active in the church community and stuff like that just a well-rounded likable person," James Valley said. "I mean there are some political overtures given that our family is very deeply involved in politics in this community. She ran for school board several years ago, I'm a former mayor and current candidate for mayor."
The family claims they don't know who or why someone would take things as far as shooting Valley's home.
"For this coward to come back and shoot this time and hit her. It has caused a full range of emotions from hurt to anger to joy and relief that it wasn't as bad as it could've been," James Valley said.
Moving forward family says Valley told her pastor God kept her here with a purpose and will not live in fear.
"She said she is going to go back home, she's going to continue to be apart of this community. They will not run her out of her house." Bagley said.
The Helena West Helena Police Chief says they're looking at all leads and hope to bring in an outside agency to help with the investigation
James Valley also says he is going to continue to run his race without fear.