This is an archived article and the information in the article may be outdated. Please look at the time stamp on the story to see when it was last updated.
MEMPHIS, Tenn. — A homeless family of seven is getting an early Christmas present as they begin to move their things into a new home.
A Memphian, who has asked to remain anonymous, reached out to Connie Black, 60, after hearing her family's story on WREG.
"There are many stories like this, just with this specific one I had the opportunity to help," the anonymous helper said.
The man said the home belongs to a friend who told him to offer it to Black and her family for "as long as they need." The family can stay rent-free.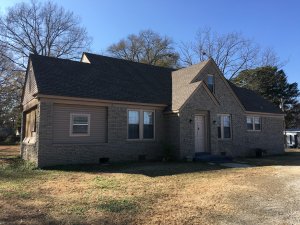 Black said she is overwhelmed by gratitude for everyone who had reached out to offer her and her six grandchildren help.
"I can't find the words, It's so overwhelming, it's more than I expected," Black said.
Black has primary custody of her six grandchildren, but she's sick and can't work. She attempted to go to a shelter but couldn't stay because of restrictions on family size.
Jasmine Sikes, 23, who is a family friend, stepped up to offer them temporary shelter in her home while they figured things out.
"I just wanted to be a positive support and give them hope," Sikes said.
Sikes said she was sad to have them leave her home but excited to see them have a new place they call their own.
"I'm speechless," said Ge'nae Jackson, 16, one of the grandchildren.
Black gave thanks to her previous landlord First Key Homes for allowing her to stay until after Thanksgiving.
"I know they have a business to run, and you know they did as much as they could and I really want to give a shout out to them and thank them," Black said.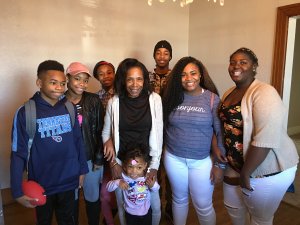 Black plans to get her grandchildren enrolled in the local school and pay back the leftover debt she has from her previous residence.
The anonymous helper also said he plans to donate his time and resources to get Black and her grandchildren into somewhere they permanently can call home.