This is an archived article and the information in the article may be outdated. Please look at the time stamp on the story to see when it was last updated.
SHELBY COUNTY, Tenn. —An 11-month-old girl was found safe and her father taken into custody after a statewide Amber Alert early Tuesday.
"We're going to call this a success story," said Capt. Anthony Buckner with the Shelby County Sheriff's Office.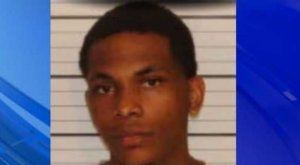 Rose Graham was taken by her father, 25-year-old Roscoe Graham, from a house in the 7500 block of Lowrance Road in southeast Shelby County. Law enforcement said the father was believed to be armed and dangerous and suffered from depression.
The Tennessee Bureau of Investigation issued an Amber Alert for the girl around 6 a.m., and Shelby County authorities said they believed the girl could be in danger.
Rose Graham and her father were located at a house on Beaver Trail in Cordova, and by 8:20, the sheriff's office reported that the baby was safe. At 8:49, authorities said Roscoe Graham was in custody.
Buckner said the girl was taken to Le Bonheur Children's Hospital as a precaution, but appeared to be unharmed.
Roscoe Graham was booked into the Shelby County Jail on charges of aggravated child abuse, domestic assault and unlawful possession of a weapon.
It was unclear what brought Roscoe Graham to the house in Cordova, or what connection he might have there, Buckner said.
According to @ShelbyTNSheriff, the suspect is now in custody. Thanks to everyone who helped spread the word! #AMBERAlert pic.twitter.com/37H1glpBlk

— Tennessee Bureau of Investigation (@TBInvestigation) June 4, 2019