This is an archived article and the information in the article may be outdated. Please look at the time stamp on the story to see when it was last updated.
(Memphis)  The so-called pre-k tax referendum failed, with 60.20 percent of voters against the half-cent sales tax increase.
Thanks to all of our supporters. We gave it our best shot. While we are disappointed, we respect the vote.

— Memphis Pre-K (@MemphisPreK) November 22, 2013
If it had passed, the tax rate would have become 9.75 percent, the highest in the state.
The city says the goal of the half-cent tax was to raise at least $47 million for pre-k education and to lower property tax rates in Memphis.
"I'm unbelievably disappointed. I think Memphis needs drastic improvement and the voters appear to be saying right now, the status quo is fine," said Councilman Jim Strickland, who has been a staunch supporter of the sales tax hike.
"I think we ran as good of a campaign as we possibly can," he said. "Overall it was a fantastic campaign. People just didn't want to raise taxes."
The campaign had big money, plus backing from the city council, mayor, and Chamber of Commerce.
But it was defeated, by opponents with no budget at all.
"When you're up against the kind of financial resources we were up against, you know that if you're going to win its because your cause is just," opponent and former school board member Kenneth Whalum said.
There was no elaborate campaign party for Whalum — he just watched the numbers come in while sitting with his wife on the couch.
"They wanted to raise the sales tax a half a cent on the poor and we had about a half cent to buy advertising," he said. "We had no budget at all, but looks like the people really stood up and thats a great thing."
And while supporters say this fight is over for now, Whalum says his next fight is just beginning.
"I made a promise to my Twitter followers that i would help them fire, retire, and replace ineffective politicians, and I mean it," he said.
When asked if he planned on coming up with a way to fund pre-k, Whalum said that there are already lots of good pre-k programs in place.
If voters had approved the tax increase, Pastor Keith Norman would have been the co-chair of the commission implementing the program.
"We want a better Memphis for the future. We want to see opportunities for kids to have pre-k education to help them to read at the proper level by third grade and help them excel their senior year in high school and go on to college," Norman told News Channel 3 earlier this month.
Just spoke with Councilman Strickland. He's disappointed with results so far in pre-k vote. Says it's clear voters don't want any more taxes

— Michele Reese (@mymiamichic) November 22, 2013
Opponents to tax hike for pre- k "speechless." @kwhalum says with no budget "you know that if you're going to win its bc your cause is just"

— Michele Reese (@mymiamichic) November 22, 2013
District 91 voters also chose late State Representative Lois DeBerry's successor.
Raumesh Akbari received 88.91 percent of the votes, while opponent James "Jim" Tomasik received 10.63 percent (0.46 percent of the votes were for write-in candidates).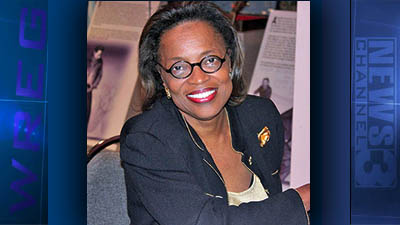 DeBerry died July 28th at the age of 68 after a battle with pancreatic cancer. She was surrounded by family and friends.
Her career in the legislature was one for the history books.
The south Memphis democrat was elected in 1972. She was re-elected an astounding 20 straight times.
Colleagues respectfully referred to DeBerry as 'The Mom' of the Tennessee General Assembly.
Deberry was the longest-serving member of the Tennessee State House of Representatives and the second African-American woman to serve in the Tennessee General Assembly.
She also served as speaker pro tem in the house, and leaders on both sides sought her support pushing through key legislation.